End-to-End Ecommerce Product Customization
Our solution helps eCommerce customers to customize the products to match their individual desires in a fun and engaging way. They can personalize and completely design the products as they want with endless possibilities.
LIVE DEMO: INTERACTIVE 3D CONFIGURATIONS
OUR INDUSTRY EXPERTISE
Hard Goods
Our visual product customization solution empowers hard goods industry companies to offer custom-built products to the customers. Our key features like 3D Design, Color Rendering, Engraving, Debossing, Embossing and Live Pricing make sure that customers get their desired final product. We have considerable experience working with hard goods companies like Office Brands Australia and Brault & Martineau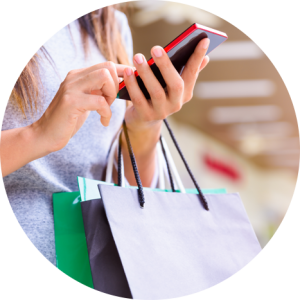 Get Started in 4 Easy Steps
It takes only four (4) steps to achieve customized products. Royal Cyber has seasoned consultants to guide you at every step and leverage the best practices to have a smooth execution.
01
Get in touch with us at Royal Cyber so we can make a tailormade plan for your company.
02
3D modeling of your products is the first step. Our team can help you digitize your entire product catalogue.
03
Setup products using our automated visual workflow to create rules without any coding.
04
Integration with your eCommerce platform using Fully RESTful API.
Business Benefits With 3D Customization
+
35
%
Customer
Satisfaction
Today's customers have higher visual expectations than ever.
We deliver an unrivaled product experience that performs.